Supporting Local Growers and Suppliers
Our gifts are not just packed full of the freshest and tastiest local produce but also locally produced candles, pamper and baby products. We support over 50 kiwi producers so go-on share the love and shop NZ Gifts.
Some of our favourite local producers…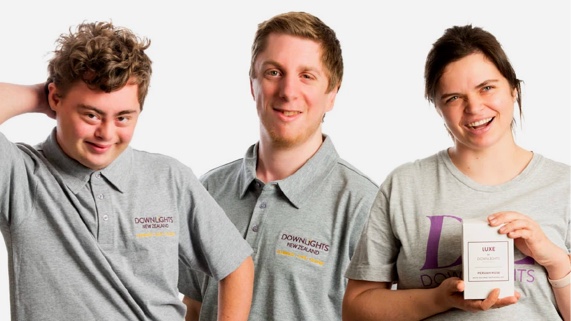 DownLights NZ – winner of the 2020 Diversity Awards
Downlights is a New Zealand owned and operated fragranced soy candle company that manufactures luxury candles using artisanal techniques. Our candles are lovingly hand poured and the entire manufacturing process supports the development of a variety of workplace skills and offers employment opportunities for young adults with Down syndrome and intellectual or learning disabilities.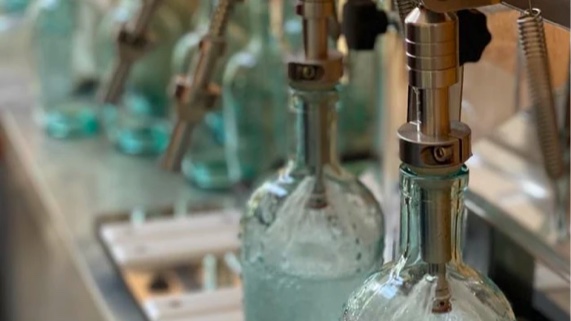 Island Gin
Island Gin is crafted off the grid on remote Great Barrier Island, New Zealand one of the southern hemisphere's best kept secrets. Copper pot distilled, it blends organically certified Macedonian juniper with locally harvested island honey and other special island flora. Its unique Kina - inspired bottle is made of reclaimed glass.
"I like to think of it as the spirit of Great Barrier Island,
made by hand, by nature and by a community like no other".
Andi Ross - Madame Distiller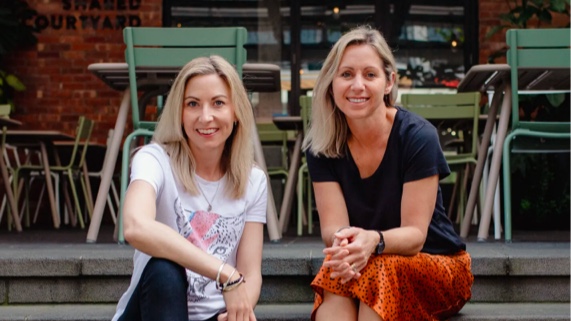 Becca Project
Meet Bec and Carlie (BECCA), two mums from Auckland's North Shore with a passion for essential oils, self-care, style and amazing scents. Together they have created a range of all-natural candles, solid fragrance balms and oil diffusers, using sustainable packaging and hand-crafted in our own studio. They use real, organic essential oils in our products, not just fragrance, so you get to experience the holistic mental and physical wellbeing benefits of our range, along with hand-picked, heavenly scent blends to suit your down-time goals.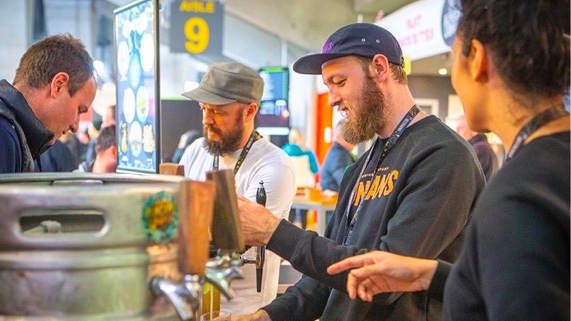 Duncan Breweries – Kapati Coast
Based on the Kapati coast a true kiwi micro-brewery owned and operated by George Duncan and Wai Familton. Duncan's is the result of a 22,000 km road trip circumnavigating the USA, where they drank their way through a multitude of sessionable and sometimes questionable beer offerings. Clearly, a beer obsession was born.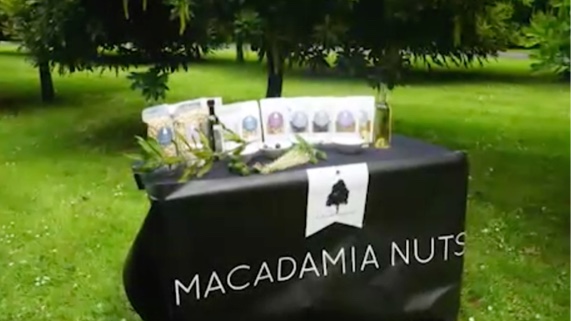 Harbourside Macadamia Nuts
Harbourside Macadamias is a family owned orchard and business, located for over 40 years on the edge of the Tauranga Harbour, near Katikati. Here we harvest macadamia nuts from over 940 macadamia trees, for much of the year, to ensure that you receive the freshest and tastiest macadamia nuts available in New Zealand. Our 'GlobalGap' Certified orchard also produces kiwifruit, avocados and citrus for both international and local markets.
Local NZ Gifts
We take great pride in supporting talented local businesses and producers. Take a look at our range of NZ gift baskets or gourmet food hampers for that perfect kiwi gift.