Top Mother's Day gift ideas – spoil Mum this year
Mums are special in so many ways – they put time and care into their families and they're always there for us. In fact, we owe them so much, it can be hard to think of the perfect Mother's Day gift that shows Mum just how much they mean to us! Luckily, My Goodness have done all the hard work for you.
Whether you live close to your Mum, or you're sending her a special gift from a distance, Mother's Day gift baskets from My Goodness will make her feel as spoiled as she deserves to be. Whether Mum loves bubbles and chocolate, gardening, gin or pampering, My Goodness has the perfect Mother's Day gift she will love!
Mother's Day gift ideas
Want to get Mum something special, but don't know where to start? Think about her hobbies and interests. If you're a bit stuck, just remember that almost everyone loves a bit of luxury and treats to eat and drink.
My Goodness has a range of beautiful gift baskets to choose from, with some of the items supplied by small New Zealand businesses. You can shop local and spoil Mum at the same time!
House of Chocolate is a family business that's been in operation since 1999. Its chocolatiers handmake the range of premium chocolate from supreme, quality ingredients in Auckland. All House of Chocolate chocolates are carefully wrapped in beautiful, bespoke packaging that looks and feels special.
Downlights NZ is a New Zealand owned and operated fragranced soy candle company that manufactures luxury candles using artisanal techniques. Its candles are lovingly hand poured and the entire manufacturing process supports the development of a variety of workplace skills for people with Down syndrome and intellectual or learning disabilities.
Better Tea Company was founded to help people take care of their mental health and wellbeing. The handcrafters (and regular testers) of Better Tea Company offer a growing range of wellness teas that are hand-blended in New Zealand. Tea is well known for its calming and medicinal properties and when combined with stress-reducing steps, such as deep breathing and focusing on your senses, tea is an excellent addition to your calming ritual.
Island Gin on Great Barrier Island produces award-winning, small-batch gin in New Zealand's most remote distillery. Using New Zealand-made sustainable glass bottles, Island Gin works off-grid, using solar power at its bottling plant.
Becca Project offers a range of natural, essential-oil infused candles, diffusers, perfume balms and body oils – all handcrafted in its studio on Auckland's North Shore. Becca Project carefully curates its scent combinations to mix oils that work in harmony to enable you to improve or enhance your mood. Along with the widespread benefits of inhaling these essential oils, the very act of taking time out to light a candle or treat your skin promotes self-care and mental health awareness.
My Goodness Gifts For Mum
Browse our full range of inspiring Mother's Day Gift Baskets.
Why Mother's Day gifts matter
Life gets busy and sometimes we get short of time to do the things that are important in our lives. You might not speak to your Mum every day or see her as much as you'd like to, but you can guarantee she's thinking about you – once a Mum, always a Mum!
Mother's Day is the one day in the year when mothers get the attention they deserve. A phone call, a card, or spending quality time as a family are all ways to show you care. A Mother's Day gift basket or hamper from My Goodness is a wonderful way to surprise and delight your Mum, even if you're short on time. We've done all the hard work for you, but the thoughtfulness is all yours to claim.
Gift ideas for every budget
My Goodness has a huge range of Mother's Day gifts to choose from for you to make the Mum in your life feel loved and appreciated, no matter your budget.
Spend as little as $14.50, plus delivery, and Mum can receive a vegan-friendly Huxter soap bar, individually wrapped with packaging that showcases original artwork.
Looking for a top-of-the range gift with plenty of wow factor? My Goodness' Wairua, $385 plus delivery, is a high-quality rattan hamper packed with premium Te Mata Estate and Man O' War wine, condiments, chocolates, and a fine selection of New Zealand gourmet food. It's a delicious delivery – and a treat Mum will always remember.
Why Gift Baskets are great gifts
Sometimes it can be hard to choose the perfect gift for mum. That's why My Goodness is the perfect solution. Each Mother's Day gift has been carefully chosen by My Goodness experts. They know these are quality gifts your mum will love!
And with My Goodness gift baskets and hampers containing several carefully curated gifts, Mum will have so much to unwrap and enjoy for many days to come, not just on Mother's Day itself.
Pamper gift baskets provide luxurious goodies for Mum to indulge herself and enjoy some self-care. She will love the Spoilt giftbox or Pamper Tower Deluxe.
Gourmet food baskets are a delectable treat for Mum. My Goodness' Matakana is a two-in-one gift – a use-again picnic basket full of delicious goodies for Mum to savour, with wine and lots of sweet and savoury morsels inside.
Wine gift baskets will have Mum saying cheers and enjoying a good-quality drop. The Cheers! gift box contains one bottle of wine, and 12 individually wrapped fudge pieces. Choose from three different wine varieties. (My Goodness encourages responsible drinking).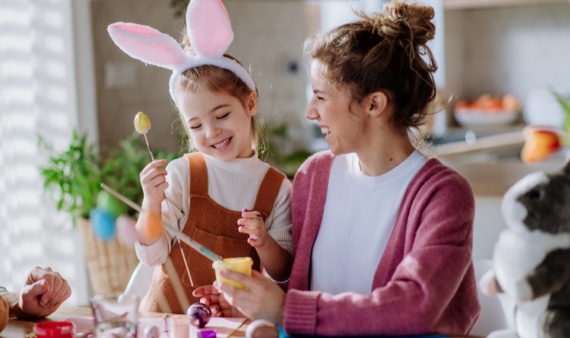 Frequently Asked Questions
What are some unique and thoughtful Mother's Day gift ideas?
Send Mum a basket of love with our Aroha gift, which comes in a woven flax basket. Inside, you'll find beautiful care products from Matakana Botanicals and Aromatherapy Co – body wash, lotion and hand cream and more; topped off with a little indulgence for mum; a Bennetts of Mangawhai Chocolate Bar – show Mum a little love and affection with our Aroha Gift Basket.
What are some budget-friendly Mother's Day gift ideas?
For a big-impact gift that's easy on your wallet, we suggest a gorgeous Cote Noire Perfumed Rose Bud for $30, plus delivery. Does Mum have a sweet tooth? A Choc Occasion Bennett's Chocolate Bar is a sweet deal at $12.50, plus delivery.
How can I personalise a Mother's Day gift to make it special?
My Goodness offers the option of adding a special greeting card to your purchase, to fit the occasion. But whether you choose to add a card or not, we can include a special message from you to the Mum in your life. Simply type your message in the space provided under product information and add your chosen gift to your shopping cart.
What are some Mother's Day gift ideas for new Mums?
New Mums will appreciate gifts that spoil them, as well as their new baby. Our Baby & Mum Hamper is beautifully presented in a woven bamboo basket, and contains special goodies such as hand cream, shortbread, chocolates, an organic sparkling fruit drink and plenty of cute-as-a-button gifts for baby, too.